TECHNOLOGIES INDIA PVT LTD
Multiplying Mobility Since 2007
Multidimensional Mobility focussed
Our vision is to be valued as a leading organisation contributing to Sustainable Development and Mobility Transformation
Our vision is to be valued as a leading organisation contributing to Sustainable Development and Mobility Transformation. With deep knowledge of Indian Automotive Industries and Transport sector, we have developed good insight into the market for mobility solutions related to goods and passengers transportation
Our unique approach is based on the Techonomy (Advanced Vehicular Technologies and Operational Economy) concept and platform. For our customers we provide major support in terms of Sales and Marketing, Project Management, Consulting Services, Manpower Planning, Education and Training related to Automotive, Aerospace Industries and Transport sector.
Our deep domain experience, strong project execution capabilities, innovative path and technology oriented approach to automotive and component industries will add immense value to our esteemed customers in terms of driving the sales and marketing strategy for growth on continuous basis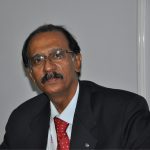 We look forward to talking to you to make the difference!