Background
India as a growing Economy and rapid Industrialisation is fast integrating with the global economy with GDP, Per capita and many other parameters all showing positive trends. With massive investments in infrastructure, buildings of world class Road, new airports, and entry of almost all leading global automotive majors, we have been witnessing the large movement of Goods and Passengers on roads, faster travelling speeds, multiple axles on trucks, buses and trailers carrying heavier loads and increase in passenger volumes. This in turn has thrown a new challenge on all of us in terms of Environmental issues, Air Quality, Safety and security on roads during travel and capability/competence to handle and manage advanced technology electronic machines. With this backdrop, Transvahan took a unique initiative by the creation of "Transvahan Foundation" with long term Vision and Mission to address these issues.
Aims and Objectives
Transvahan Foundation was founded in 2007 with the following objectives:
To promote and advance the science and technologies related to sustainable mobility, Transport sector and Automotive Industry, development in the field of Transport sector, Commercial Vehicles Drivers and the automotive industry.
To work very closely with all the stakeholders specifically related to Commercial Vehicles Drivers, Road transport sector and automotive industry in India and abroad for the purpose of sustainable mobility.
To do research, gather data, study and do analysis of the Commercial Vehicles Drivers, road transport sector and the automotive industry to gain insight into the sustainable mobility and further facilitate mobility multiplication for the society.
Besides the above, we do have an additional goal and target aimed towards Road Transport sector and Mobility Multiplication.
Action Plan
We have initiated unique Driver's day concept involving series of activities for imparting training, providing technology orientation and deeper appreciation, all of which would lead to – Improvement in Quality of Life for Commercial Vehicles Drivers. In order to provide deeper understanding, our Logistics division is making an immense contribution with the fleet of smaller Trucks. As a first step, our own drivers are being trained and motivated on the continuous basis. We have also been extending support to drivers with special interest-free loans for personal needs, educational purposes and other welfare measures. As we are strategically located close to the busiest Bangalore-Mumbai National Highway, our special team has been gathering data, doing studies and analyses to develop insight into the entire operations. Further, these are being translated into creating innovative solutions towards CV-Driver transformation. We have also instituted and established grants scholarships, rewards& stipends to further of the objectives of the society. With the recent addition of skill development project, our Foundation activities have expanded and gathered momentum in new areas and now we are also extending all possible support to students from various Technical institutes to join the specialised skill – training and go back to Automotive sector for employment. This initiative of identifying and evolving motivated candidate and imparting special automotive skills and then re-deployment is making a small contribution towards students and society. In fact, we are now working vigorously towards raising pool of funds especially for developing this Student and Driver segment in the Automotive Field.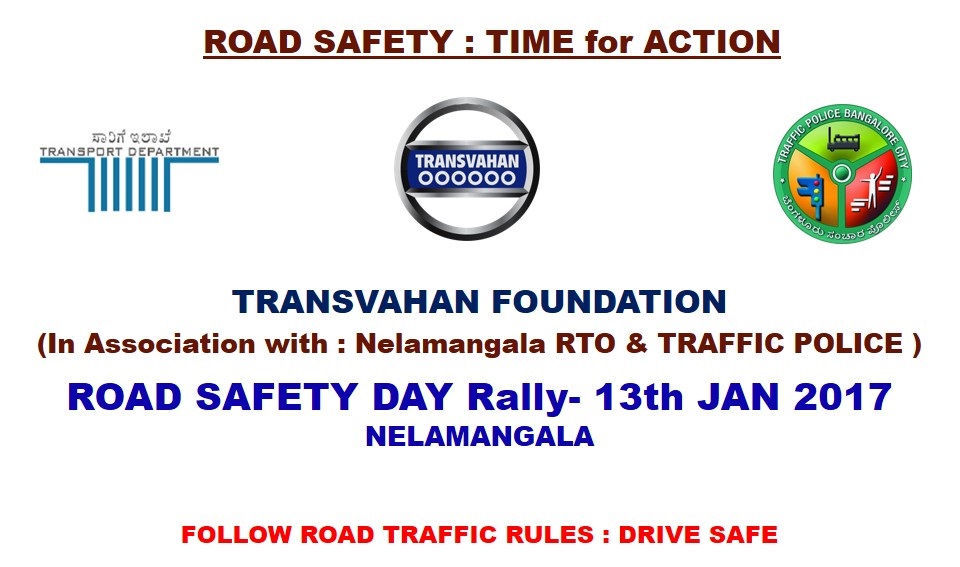 NELAMANGALA ROAD SAFETY DAY –13.01.2017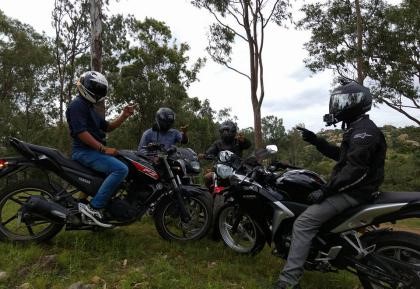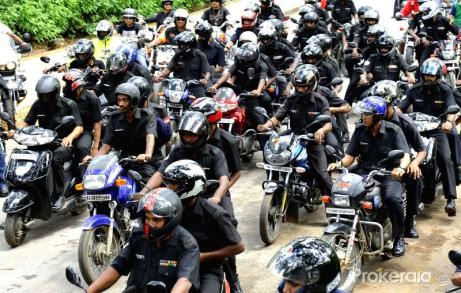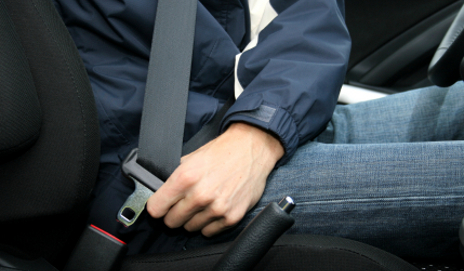 ROAD SAFETY IS LIFE SAFETY
WEAR HELMET

FOLLOW ROAD SAFETY RULES

WALK AND CROSS ROAD CAREFULLY: AT ZEBRA CROSSINGS IF AVAILABLE

DO NOT DRINK AND DRIVE

DO NOT USE CELL PHONE WHILE DRIVING

DO NOT OVERSPEED

DO NOT JUMP THE SIGNALS

ROAD RAGE LEAD TO ACCIDENTS

ALWAYS WEAR SEAT BELT

MAINTAIN LANE DISCIPLINE ON ROADS

DO NOT OVERTAKE ON BLIND TURNINGS

DO NOT SAVE ON VEHICLE MAINTENANCE COST

GIVE WAY TO AMBULANCE

GIVE WAY AND BE SAFE
SUPPORTED BY:-TRANSVAHAN FOUNDATION IN ASSOCIATION WITH
NELAMNAGALA RTO AND NELAMANGALA  TRAFFIC POLICE: BENGALURU